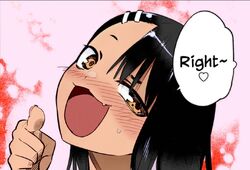 Nagatoro Wiki's
Help Guide
Basic editing:
Guidelines and Policies:
General Information
Be it a matter of deletion, blocking, or interpretation of existing policy, no single member of the administration or bureaucracy may overturn another administrator's decision. Excepting an undeletion of an item with a clear canonical basis, reversal of an administrative decision will require a genuine good-faith effort to discuss the issue, in a timely manner, with the administrator whose decision is in question. The format and timing of these discussions may not be engineered to skew the vote.
Community content is available under
CC-BY-SA
unless otherwise noted.